About Us
Welcome to Engineered Mechanical Services, Inc. (EMSI). EMSI is a full service Mechanical and HVAC systems contractor..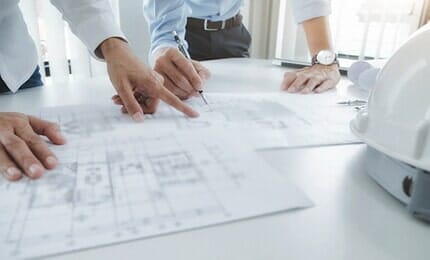 At EMSI we pride ourselves in solving mechanical systems problems, not fixing symptoms. We are focused on the Industrial, Large Commercial, Military and Hotel markets. These types of facilities understand the value and importance of systems engineering skills and expect highly qualified systems technicians to respond to their needs. Divisions within the company are:
24 Hr. on-call service: EMSI has systems technicians trained in centrifugal, absorption, reciprocating and screw chillers, rooftop package units up to and over 100 tons, DDC & pneumatic controls, VFD's, pumps, cooling towers, water source heat pumps, dehumidifiers, humidifiers, air compressors, dryers, vacuum systems, and other mechanical components.
Maintenance agreements tailored to your budget and needs.
Systems commissioning: A service provided to owners or their mechanical consultants to ensure that the systems they asked for and have designed are what they get and that all systems work together as designed before move in.
Recommissioning of existing systems: This service puts the entire building systems back into designed operating order. After upgrades add-ons and repairs we all tend to forget about the rest of the system and at times we need to go in and recalibrate or re-commission the entire building system.
Facilities Management Program: In today's tight budget many facilities require a highly skilled technical person to oversee their manufacturing, air conditioning, and other technical equipment. However this may not be a full time position and it is hard to justify the cost of a person with these qualifications, especially if you are a startup, a relatively new company or one of many companies caught in the current economic pinch and need to trim the budget until business turns. EMSI can provide a systems technician that has the skills you need on a part-time basis plus you get the benefit of the 24 hr. on call service at no extra fee.
Retrofits and upgrades: Existing facilities already have the systems for moving air and water to industrial or comfort cooling applications. With current technology it is often more prudent to upgrade a component in the system and not touch the existing piping or duct. EMSI's management and systems technicians are continually studying and applying state of the art devices to existing systems. In most cases the upgrade pays for itself in less than three years. Let us provide you a survey of your systems to see if there are ways to get an old facility functioning as designed and at the same time save energy and operating costs.
License/Corporate Information:
California Corporation: C2287240
DVBE & Small Business (Micro) Certified: 31248
License #: 814348; C-20 & C-4
TIN: 47-0863092
DUNS #: 12-942-3294
CAGE/Sam #: 3CRQ4
SIC Code: 1711, 3580, 3585
238220: HVAC/Mechanical Contractor
221330: Steam and HVAC Supply
541330: HVAC Engineering Services
561210: Facility support services for Mechanical & HVAC
561790: Other services to buildings & dwellings
811310: Commercial, industrial machinery & equipment repair and maintenance