EMSI
Engineered mechanical services, inc.
EMSI SoCal Mechanical and HVAC Systems
Engineered Mechanical Services, Inc. (EMSI) was formed in 2002 to integrate solutions for mechanical and HVAC systems. We are a Service Disabled Veteran owned company and certified Small Business. Mechanical and HVAC systems.
EMSI is a mechanical engineering/commissioning firm located in Southern California. In addition to commissioning services we perform design retrofits and upgrades of mechanical systems. We focus on industrial, commercial, hotel, pharmaceutical, hospital, and governmental facilities. We provide a safe office and field environment where our employees can apply their individual skills.
By gaining the LIKE, TRUST, AND RESPECT of our employees, clients, and vendors we will succeed in being the best provider of engineered mechanical services we can be. By appreciating and utilizing the wealth of knowledge from our valued employees and vendors we will provide services beyond our clients expectations.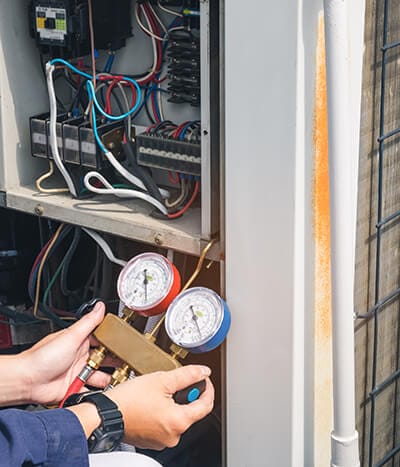 Services we provide:
Mechanical contracting (piping: copper, stainless, steel & other), ducting, controls
24/7 HVAC service and maintenance
Engineering design for mechanical and HVAC systems
Commissioning for mechanical systems (certified ACG agent)
Energy auditing
Mechanical system analysis for energy upgrades
Markets we serve:
Industrial
Large commercial
Federal (military and GSA), State
Hospitals
Other end users with mechanical systems needs
We have extensive experience servicing these systems:
4-pipe chilled and hot water, VRF (variable refrigerant flow), geothermal, DX (direct expansion)
VAV (variable air volume)
Ice & Thermal Storage (load shift), Natural gas cooling and heating